What was the buzz around the office last week? Perhaps it's time to revisit the conversation of trust and ad fraud, the benefits of Facebook post-data scandal, and what advertisers can expect with the AT&T and Time Warner merger.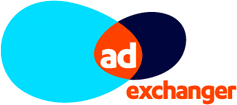 Instead of trust improving and fraud decreasing, things may be still be the same within ad tech. There are now a number of companies that profit greatly by serving as verification providers for ad buyers and sellers. In order for real change to happen, brands need to bring the "trust conversation" in-house and not rely so much on their agencies to prevent fraud. According to AdExchanger, ad fraud will improve once media vendors build systems with built-in trust.
Despite all of its data woes, Facebook is still a profitable place for brands. The company still allows audience targeting however the data responsibility and risk is now placed on the consumer. It's user base is also still strong, with daily active users up in 13%YoY in Q1 alone. MediaPost explains how Facebook has strengthened its positioning and will soon launch a custom audience verification tool specifically for advertisers.
After more than a year in the making, AT&T has successfully merged with Time Warner. Advertisers will still need to give their approval on how their ads will be used within addressable TV advertising however. This includes forming a target audience across TV providers and setting their campaign demographics. Digiday details how the new merger could offer benefits including national TV coverage complete with a broader reach.