What was the buzz around the office last week? Addressable TV expected to account for half of ad spend, Snapchat's tools competing with Facebook, and how last-minute video ads are winning.
Addressable television (OTT) is growing in a big way. By 2020, OTT will hit $40 billion, nearly half of the forecasted total television ad spend. One of the current challenges with OTT is how to interpret costs. Networks want to focus on reaching target audiences and do not mind a wasted impression here or there. Advertisers on the other hand are looking to reach audiences programmatically with validated ads while leveraging all inventory. Forbes breaks down how ad spend could work with OTT as well as what we can expect from the format over the next three years.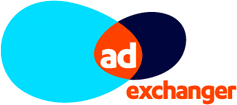 Snapchat has improved its measuring tools and brands are taking notice. In an effort to compete with Facebook, Snapchat's user-tracking features and low inventory prices have made the social media platform extremely attractive. Moreover, improvements in its attribution tools during a time when Facebook's reporting is somewhat dwindling comes at a great time. AdExchanger provides examples of how Snapchat's new tools are making it the preferred method for brands to promote themselves.
Waiting until the last minute can be beneficial after all. A recent study by comScore and Google revealed that last-minute video ads (defined as ads shown within six hours of a game) are performing well. In order to get the most of their video inventory, the study suggests that advertisers should strategically serve a number of video ads last minute. According to MediaPost, a household's recent search criteria is also a major factor advertisers can use to boost ad performance.